Hi. I have recently started learning Qupath and I am very entusiasted with this program. I read the script from Mr. Pete Bankhead @petebankhead and watched the videos from the course from February this year. I am very interested in processing two IHC-DAB scans into one multi-channel pseudo IF image, just as shown by Mr. Pete Bankheadon @petebankhead day 1 of the course (4:33:00).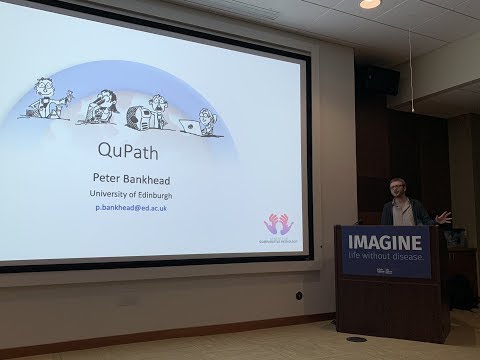 I would like to combine two IHC images (CD68KP1 and CD30) from two subsequent cuts and see if such an image will be a reliable object for analyzing the distance between these two types of cells.
Can I count on help in recreating this process.
I will add that I am a resident of pathology and I do not have programming experience at all, but I like to learn. I will be grateful for any help in finding learning materials . I will not be offended for "dummies" style guides - it is my first Topic here
.